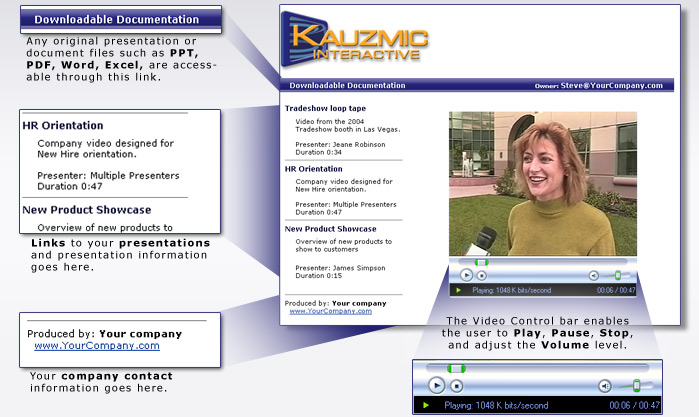 Kauzmic Interactive's CD-ROM with Video can contain multiple video presentations
on a single disk. Up to 5 hours of presentations are easily selectable by using the
table of contents on the left side of the standard browser window. The Windows Media
or Flash Video clips play on the right side of the window or can 'pop-up' in a window of their
own. Original presentation documents such as PPTs, PDFs, and Word docs are located
on the disk and available for your viewers to download.
We can design a customer page with your Company's corporate ID such as colors, style and logo.